The most popular way to monetize a blog is Adsense. But Adsense is not the only way and even the best way. There are many ways to make money from your blog.
I will share the best ways to monetize your blog. So you will not have to stuck with Adsense.
Best Methods to Monetize your Blog
There are various methods that you can use to monetize your blog. Depending upon your level of blogging and the kind of blog, you could pick the method that matches your style.
Ad Networks
Affiliate Marketing
Native Advertisement
Sponsored Posts / Paid Reviews
Direct Advertisement
Sell Your Own eBooks
Launch an Online Course
Services
1. Ad Networks
Ad Networks is the most popular and traditional way to monetize a blog. You can get a recurring income from your blog with ad networks.
There are mainly two Ad Networks on the market:
Google Adsense is very popular in the market and every blogger knows about it. But there is also a well-known ad network which is Media.NET.
Every ad network has its own policy. So, you have to maintain its policy on your website to get approval to show their ads.
These ad networks show contextual ads based on your niche and user interest. Most bloggers use this method to monetize their blogs. Since the ads shown are of high quality, they don't affect the UI of the blog.
2. Affiliate Marketing
Affiliate Marketing is one of the best methods to make money from your blog. Since a single sale will make you a lot more money than a single click on a contextual ad.
Most professional bloggers are using Affiliate Marketing on their blog. It is a modern method to monetize a blog.
All you have to do is, share your unique affiliate link of the product you are recommending, and when someone makes a purchase, you will get a huge commission of the sale amount.
Here are some of the popular Affiliate marketing marketplace:
Another advantage of Affiliate marketing is, you can post your affiliate links on any platform e.g. Wix, Blogger, Facebook, YouTube, etc.
Therefore, you can share your affiliate link on social media and boost your overall income. The only thing you need is the targeted audience.
3. Native Advertisement
Native advertising is also a way to make money from your blog. Especially news and job websites can make a lot of money with native ads.
There are a few native ads provider you can try:
4. Sponsored Posts
Sponsored Post is a good way to boost your monthly income. You can make $10 – $100 or more from each sponsored post.
Your website quality and traffic will be measured for the sponsored posts. It is similar to paid reviews.
Here are a few websites that offer sponsored post opportunities:
5. Direct Advertisements
There is no doubt that AdSense is the best advertisement program for bloggers, but it has some limitations. The biggest limitation is the amount you get paid per click.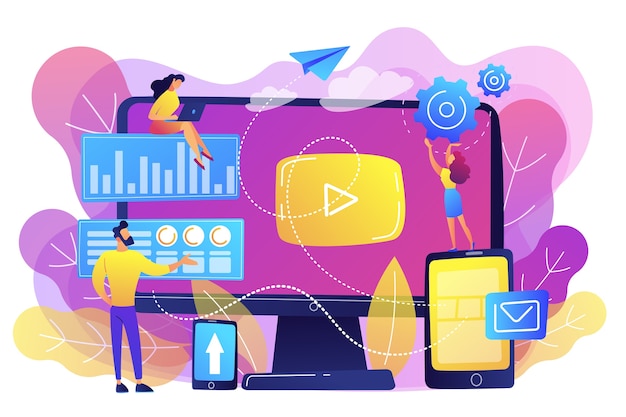 But if you manage to grab direct advertisements, then you can replace those AdSense units with direct ads. It will increase your ad income.
You can also use a plugin like WPAdvancedAds to manage the ads.
6. Sell Your Own eBooks
When you become an expert in blogging you can try selling your own eBooks. Many top bloggers use this strategy to earn a lot of money from blogging.
All you have to do is pick a topic and make an eBook on it. Once you have done you can sell it on your website, or another eCommerce website e.g. Amazon, Flipkart, etc.
Moreover, having your own product to sell is the best thing that you can do to generate passive income.
7. Launch an Online Course
This is for Advanced bloggers if you are providing valuable information to your readers. Then you can launch your online course.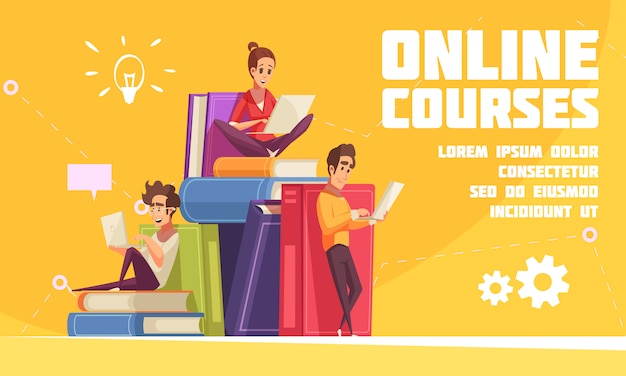 Typically online courses are in video format. So you can make convert your eBooks into an informative video.
You can use platforms like:
To create and sell your online course. You can get a passive income from your online course.
8. Services
You can offer various services based on your skills to monetize your blog. Depending on what are you good at, you can offer content writing, logo creation, SEO, and so on.
In fact, launching your own services is very easy. All you have to do is just make a page and list the services that you are offering. Place the link of that page in your blog navbar and prominent space for maximum visibility.
Make it easier for your audience to contact you and inquire more about your services. As you deal with your first 2-3 clients, you will have the idea to improve the sales process of your services. In fact, you will be able to automate some of the things like payment and follow-up.
Can you blog about your life and make money from blogging?
This is another growing form of blogging where a lot of people talk about their day to day life and make a community around it. You may have seen a lot of them on YouTube as Video bloggers and you can do the same on the blog or even on YouTube.
Some of the popular topic for this kind of blogging is:
Lifestyle
Fashion
Travel
Motivation
Entertainment
The key here is to keep it entertaining, add value, and build a community around your brand. Depending upon your style and consistency, you could mint a lot of money with this strategy.
A lot of beginners also ask is, should I focus on Blogging or Vlogging?
Well, it's a good idea to have a mix of both. Producing video content (Recording, editing, and publishing) is time and money-intensive, whereas creating text content takes lesser time. Having a good blend of both the technique will help you to grow faster and start significant earning sooner.
Conclusion
Those days are when we bloggers were only dependent on AdSense to make money from blogging. Now we have many more ad networks and other methods to monetize our blog.